Francis Harold Pottinger enlisted in the Navy in May 1943, entering the war at the age of 17. Shortly after boot camp he joined the Calvert in Norfolk VA and he was assigned to the 2nd Deck Division. During his first year Harold spent his time as a general deck worker, including in his words, "scraping lots of paint." He eventually struck for Yeoman and ultimately joined the ship's office.
Harold passed away on December 9th, 2014 at the age of 89. His obituary is available here.
Here are pictures that Harold provided from his time ashore in Hawaii in 1945: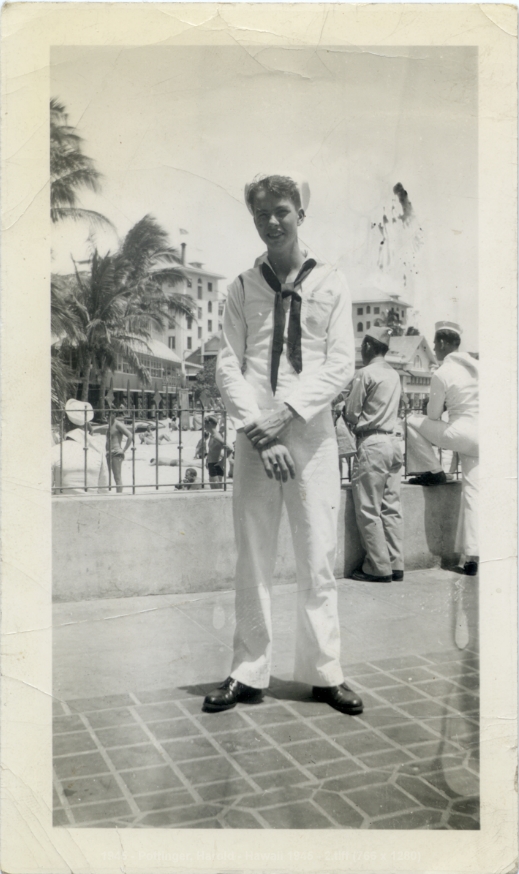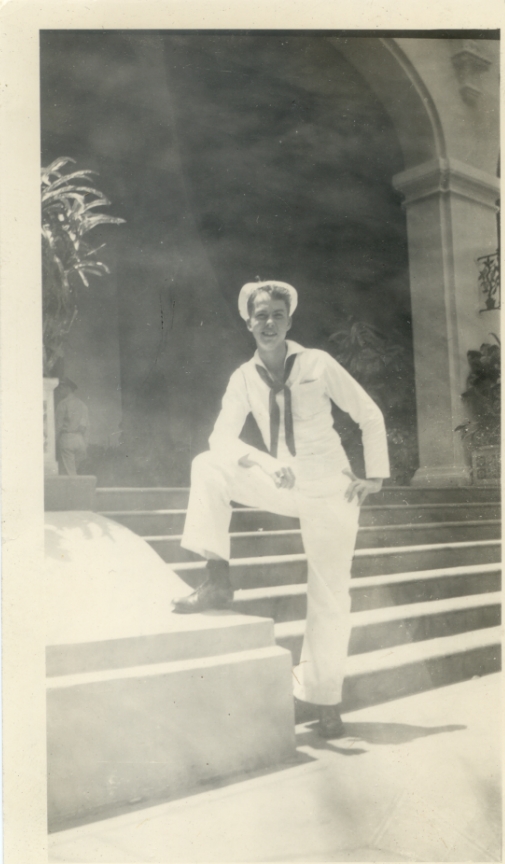 Harold can also be seen in the front row of the 2nd Division crew photograph.
Harold was released from the Calvert in May, 1946 and was discharged from the Navy, returning to Louisville, KY. A frequent attendee of the Calvert reunions throughout the years, Harold enjoyed sharing his experiences during his time aboard the Calvert and of his fond memories of his shipmates. His niece, Judy, is currently capturing his story and his family's history in a series of books.
Reference to Harold's oral history recording is available here.