The USS Calvert, a US Navy Attack Transport, transported US troops and equipment from Allied bases to Axis beaches during WWII. The Calvert also saw service as a transport during Korea and Vietnam.
At an invasion staging point, typically located several miles offshore from the target landing beaches, the Calvert's landing boat crews transported men and equipment from the ship and onto enemy beaches via small-to-mid sized landing craft, and often while under fire. After unloading all men and cargo the Calvert was often used as a triage point for wounded soldiers and for transporting prisoners of war back to the US.
This area is dedicated to the Calvert in terms of her capabilities as an Attack Transport and the landing craft that were employed by small boat crews to land men and equipment on enemy beaches.
Schematics of the USS Calvert (click picture to open full-size image). Source: John Cole, Calversion newsletter.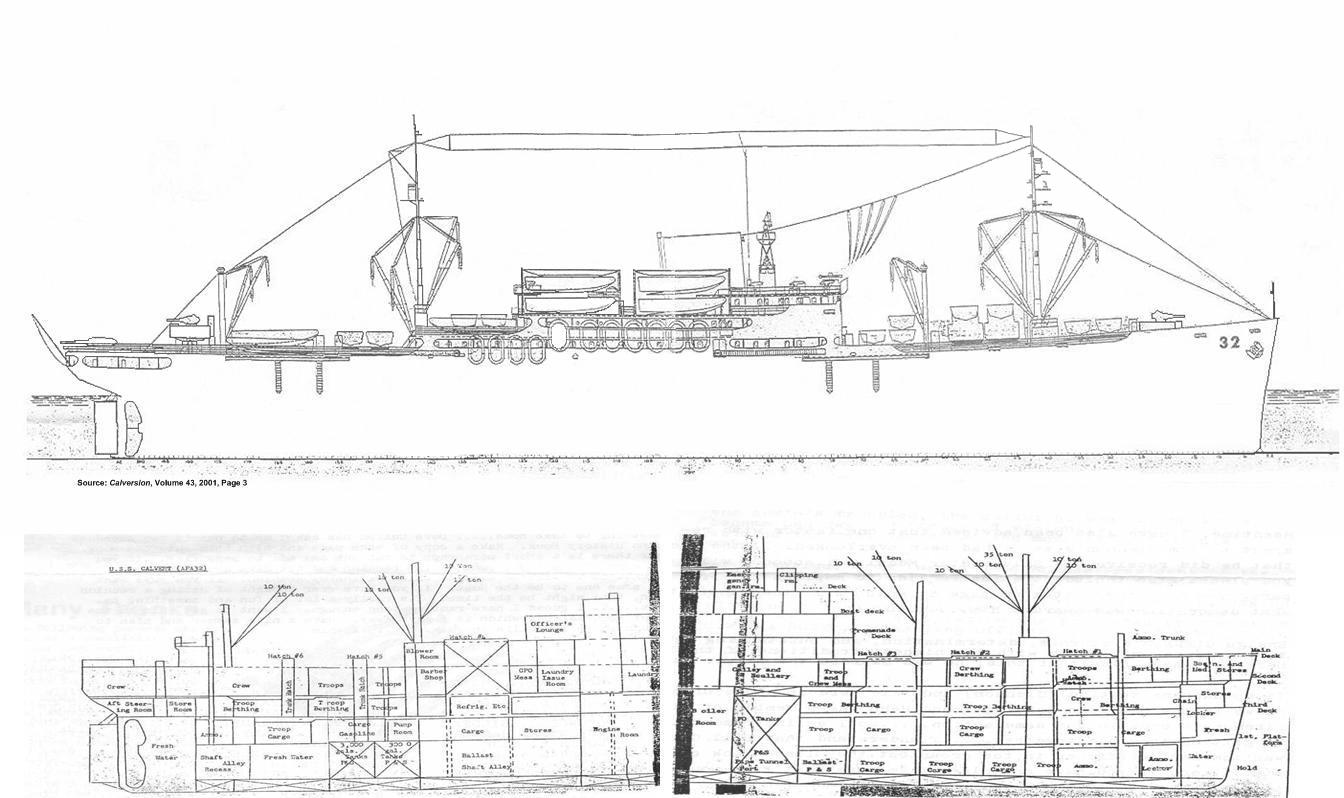 More to come!